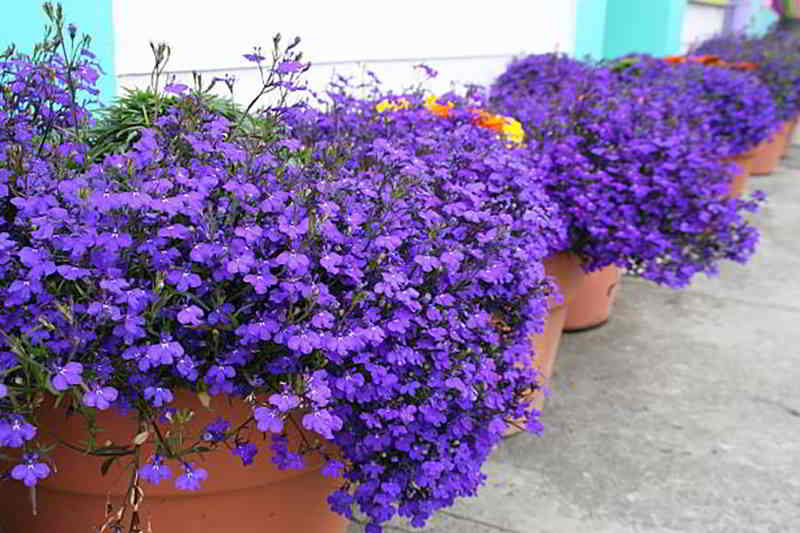 Today, we are introducing Sergio Cilla's The Lobelias Garden, the story of a woman and her extraordinary capacity to revert to her own beliefs.
The Lobelias Garden
When the doctor asked Marge if she was alone, she knew she could not expect any good news. And it was certainly not. Her headaches and her erratic changes in her visions had a plain, definite and appalling cause: a brain tumor.
Contrary to all expectations, Marge left the doctor's office determined to seize her life and fight off that monster. She promised the doctor she would take the necessary tests, and she would come back to set a date for her surgery, but she did know she had different plans.
Her headaches were mostly when she was getting into bed at night, and when waking up in the morning. And her blurred visions took place when Marge was working in her lobelias garden. She would suddenly see herself as a younger woman, working in a different garden. The visions were so vivid that she would end up putting all her tools away and getting back inside the house.
But she knew the reasons for all this, and she also knew the moment had come.
Since Tom, her ex-husband, had left their house two years before, her life had been a nightmare. They had been married for twenty years and they had had no children. Marge was a school teacher, and Tom worked as a building contractor. They lived in a very small town on the Eastern shore in Maryland.
They bore a monotonous and dull type of country life, but Marge enjoyed it, and felt that routines were what she needed to boost her confidence. But one day she learned that Tom was cheating on her, and not with only one woman, but with several women and men in town, and that he had been doing that for years.
The stories about his lustful hunger for sex escapades around town were so plentiful that Tom accepted the divorce papers immediately, and left home without claiming for his share of the house.
After one year of that dreadful event in Marge's life, she decided to start growing her lobelias garden. She had always loved blue flowers, and needed an outdoor activity, and something to take care of. Little by little, she became more of a loner, avoiding most of the people she knew in town, rushing out of the school as soon as the bell rang. Tom had had love adventures on every corner of that area, and Marge had been the only one who had never wanted to notice that.
But every time she would start working in the garden, she would have these recurrent visions, which lasted for a couple of seconds, and Marge could not understand whether she was having a dream or some sort of misconnection with her own reality.
The next morning after the doctor's appointment, she called in sick and told the principal of the school she need a few days off. She took her car and started looking for a new house in other neighboring towns, which were at least an hour away from her place.
It was not an easy task, but she was sure the right house would pop up in front of her eyes if she was perseverant. She asked for an unpaid work leave at school, and drove for several days in a row, visiting every available house on sale.
And the miracle took place one hot sunny morning in May. After almost three weeks of exhaustive search, her dreamed house, with a wonderful blue lobelias garden, materialized . It was above her budget line, but she sold her house, got a new mortgage, and wondrously moved into the new house in a month and a half. She found a job at the local school, and immediately knew those were all signs that she was doing the right thing.
Nonetheless, she knew that buying a new house was only the first step, and that the actual change implied getting involved in the neighborhood's activities, meeting new people, and having new friends.
And she did, and started taking care of her new beautiful garden, and when she felt that the visions had completely disappeared, she decided to pay a visit to her oncologist. He could not believe his ears when Marge told him she had not had enough time for the pre-surgical physical examination.
She asked the doctor she wanted a new test on the state of her tumor before making any further decisions. And to everyone's bewilderment, but mostly her doctor's, the tumor was completely missing.
Marge was the only one who was not disconcerted. She knew what her tumor was, and that it had nothing to do with Tom or her garden, but with the new life she wanted to build for herself.
Sergio Cilla
If you liked this page, follow us on Facebook, like us, and give us your comments. Your comments make us grow, thank you.
Si te gustó esta página, síguenos en Facebook, dános un like y tus comentarios. Tus comentarios nos hacen crecer, gracias.