Luigi Density
Pasajes Oscuros
Esta es una etapa donde me he permitido jugar con los gustos que me apasionan desde pequeño. El momento en que se puede jugar en la oscuridad, esos cuentos que de niños nos traían pesadillas, ahora se han convertido en un pasatiempo muy divertido. Te invito a recorrer este espacio en donde juego y experimento con cada imagen que me provoque inquietud.
Luigi Density
Dark intention
The power of the imagination goes beyond any barrier, to create a whole world.
Tracing lines, images, duplicating brightness, tones, colors, figures, circles, photos, all become tools to mix and match, to obtain a result, conceived from an infinite imagination.
My work is to create atmospheres, figures and characters achieved with the mixture of images, shades, brightness and finally geometric figures, resulting in a dark side.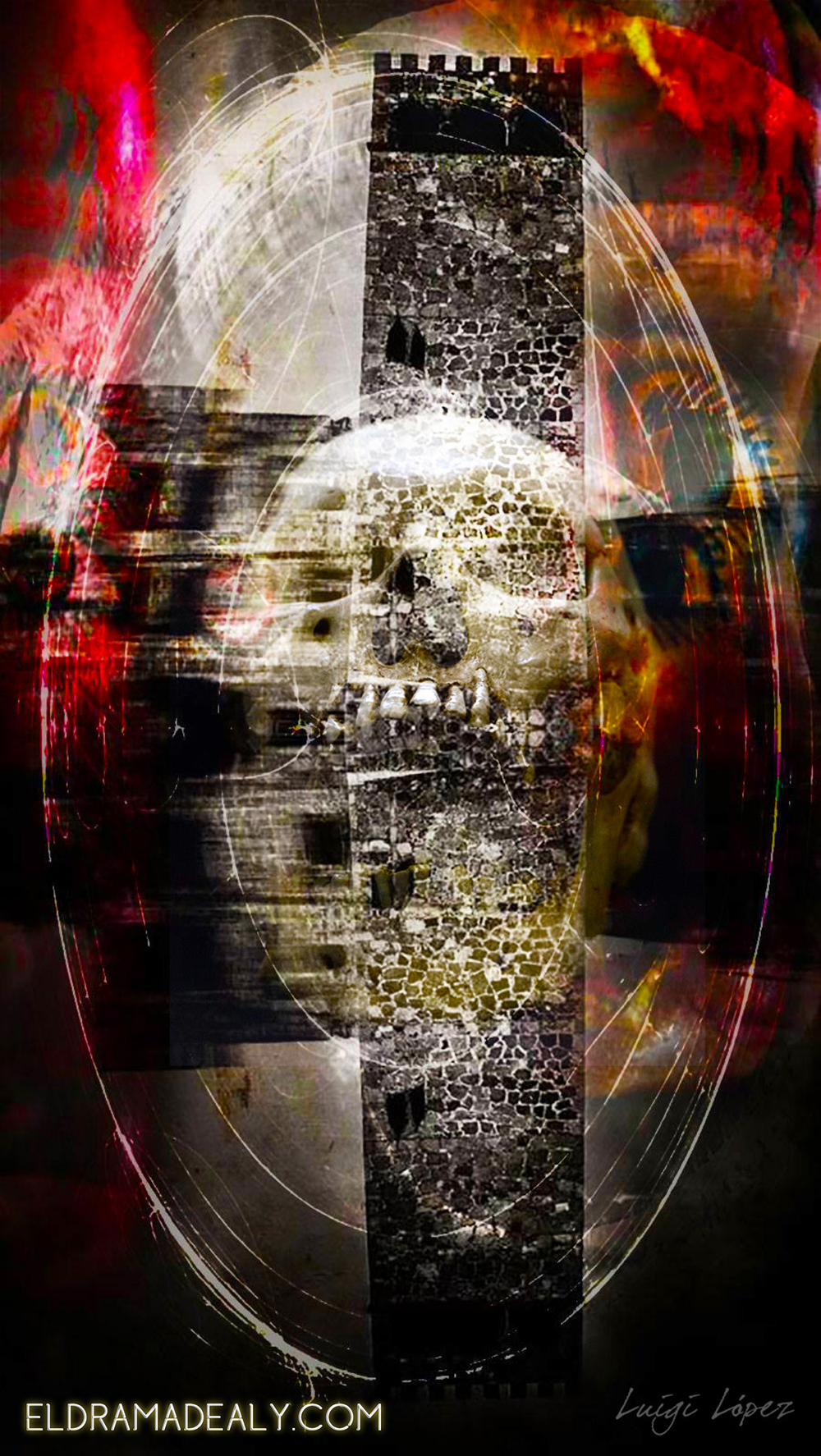 Click here to see the series "Dark intention"
Circles / Círculos
From ancient times, and in all ancestral cultures, both in the West and in the East, the circle has been considered as the end of a cycle of existence that reaches the point of departure, to the end, and in perpetual motion. Tradition tells us that it is about progression through time; It is a clock, and also a structure. The circle is also considered as the origin of the consciousness that creates this reality....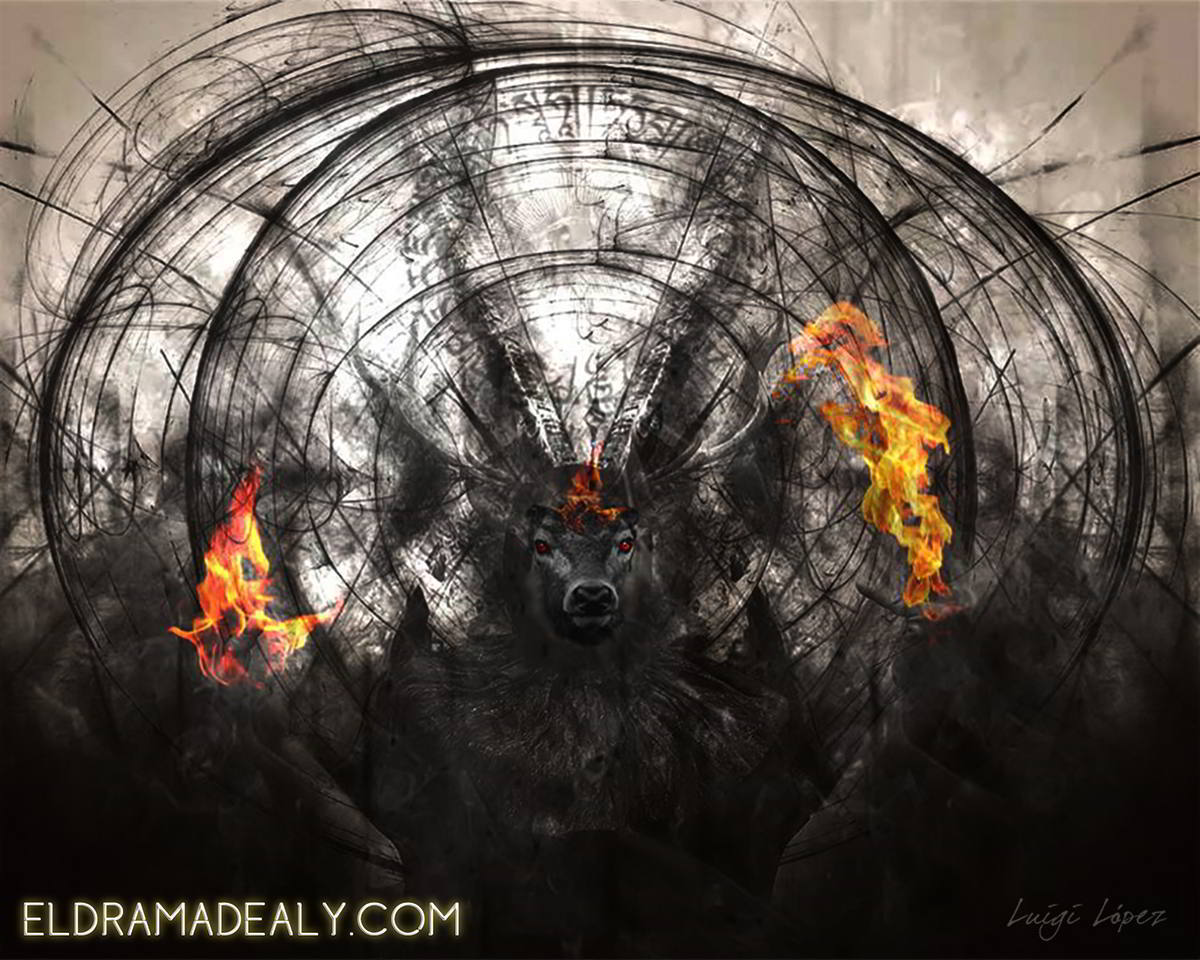 Click here to see the series "Circles / Círculos"
Fake Demons
Fear helps us to have limits in life. Without fear, where would we stop? Shadows, lights, forms, faces, animals, it's all part of what I enclose in this intense series. No specific topic, only what you wish to find in each image. Darkness projects a feeling of solitude and uncertainty, fire, intensity and strength; all in conjunction, resulted in this series.
El miedo nos ayuda a tener límites en la vida, sin miedo a dónde iríamos a parar.
Sombras, luces, formas, rostros, animales es parte de lo que plasmo en esta serie intensa, no existe tema en alguno, se trata de lo que tú quieras encontrar cada imagen. La oscuridad proyecta un sentimiento de soledad e incertidumbre, el fuego la intensidad y la fuerza y en conjunto dieron el resultado de esta serie.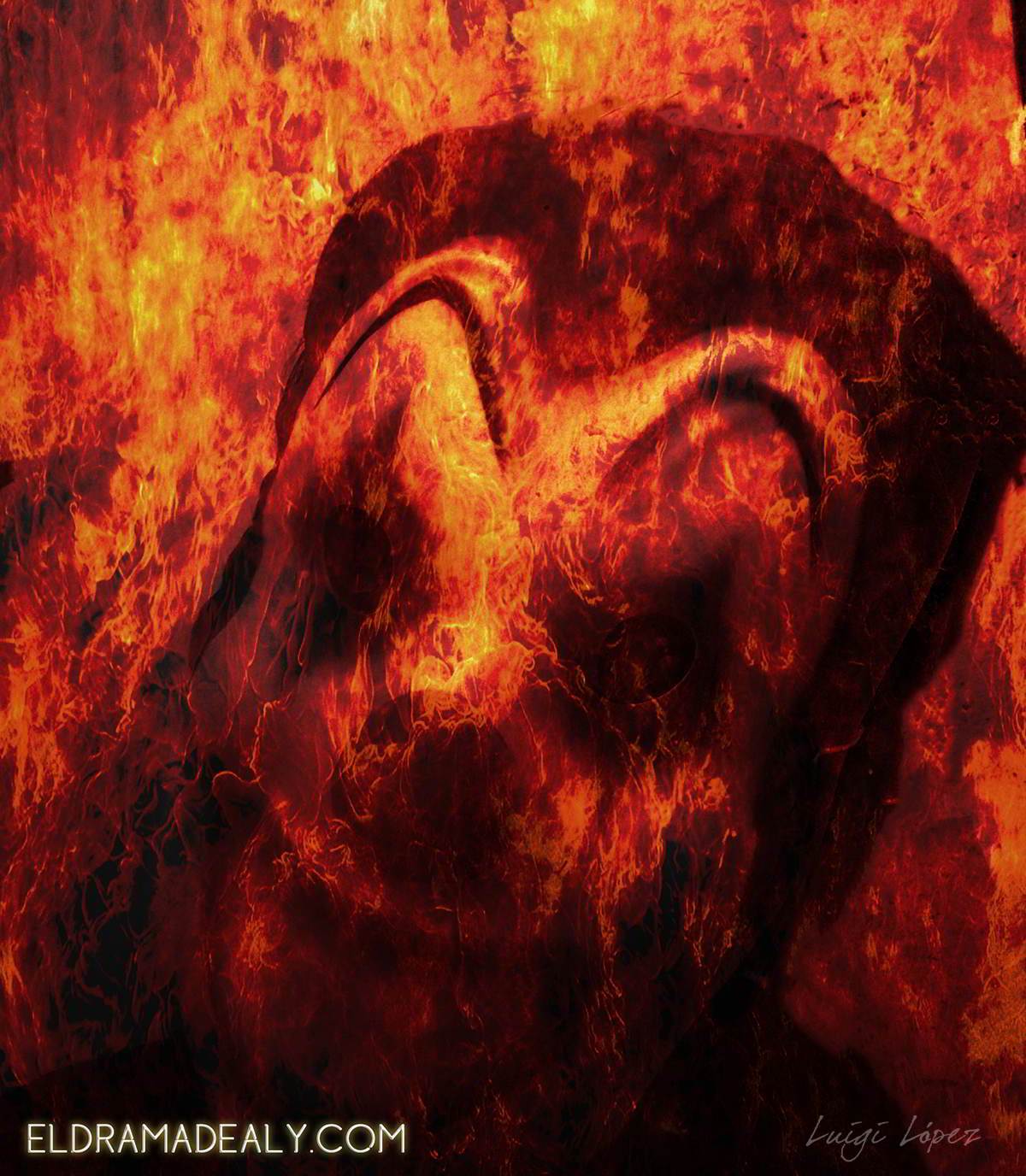 Click here to see the series Fake Demons
Reality Distortions
Reality distortion, images that recreate nightmares that invariable end up in a script. A structure of the thought in a constant imaginary debate between right and wrong. Simply a journey through imagination.
I hope you enjoy this journey.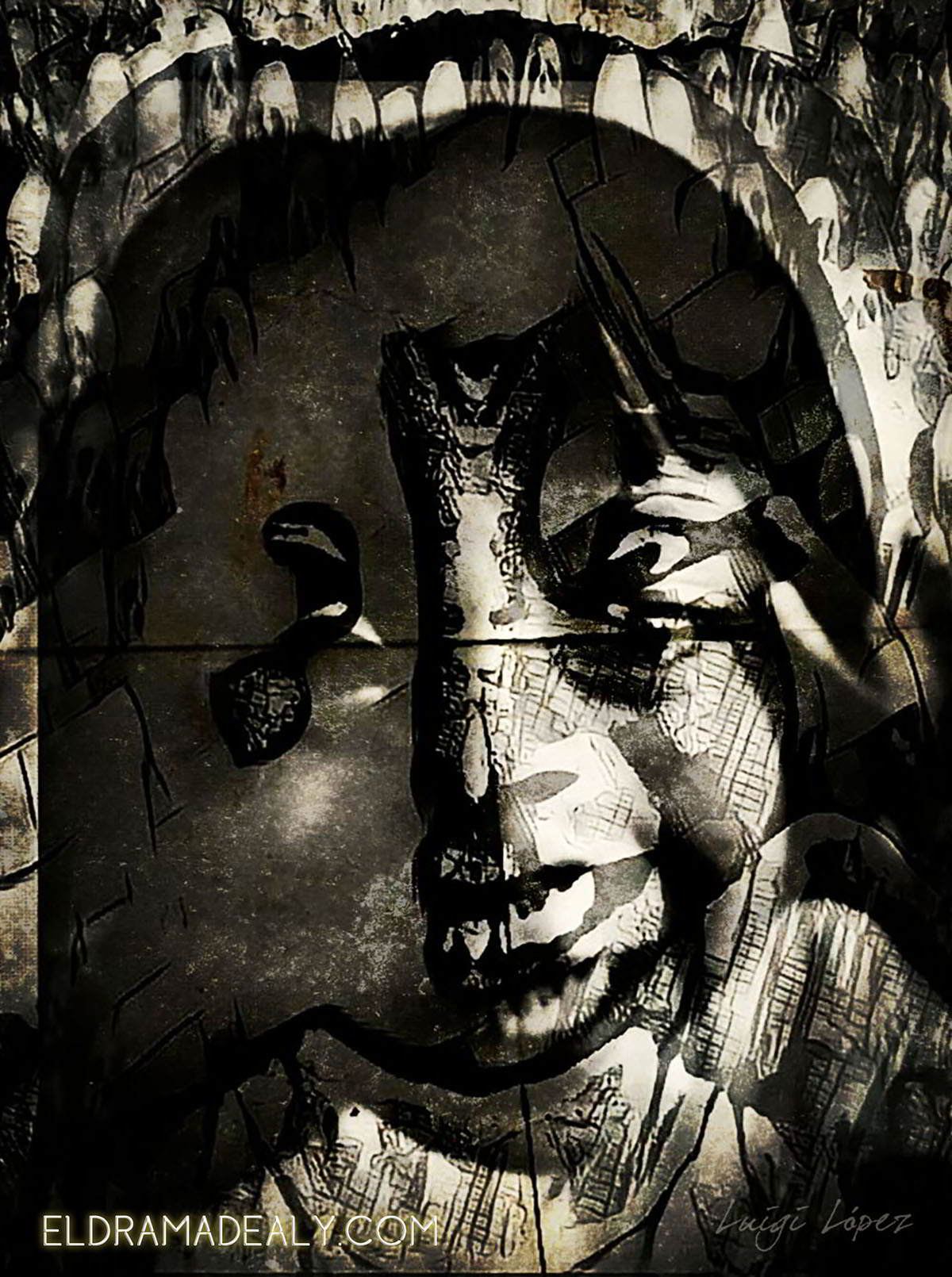 Click here to see the series Reality Distortions
Portales/Portals
Luz y sombras elementos perfectos para crear una historia. En cada una de estas imágenes, no existen límites para la imaginación, es tan solo exponer los elementos necesarios y combinarlos. Espero que disfrutes la magia del Blanco y Negro.
Light and shadow, perfect elements to create a story. In each of these images, there are no limits to the imagination, it is just about exposing the necessary elements and combining them. I hope you enjoy the magic of Black and White.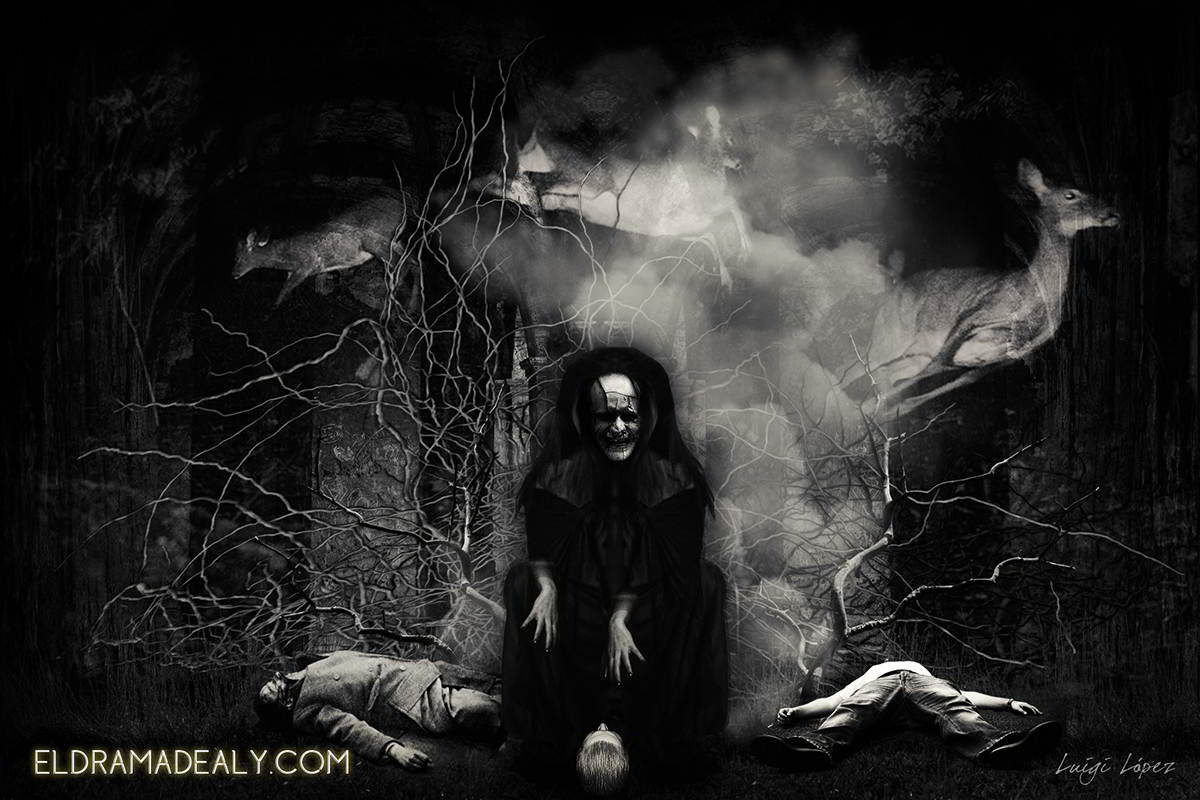 Click here to see the series Portales / Portals
Delusory Gods
How many times do you search within your faith? How many times do you lose it? And then, it returns. Our mind is ready to manipulate our emotions, the pure and the obscure ones.
I dare to think that our beliefs change with time; from what they taught us to what we create ourselves. We could worship a God, we could keep our hope in something that we don't know or see; you know what they say: faith moves mountains. To me, not losing faith in ourselves is what's most important.
¿Cuántas veces escarbas en tu fé? ¿Cuántas veces la pierdes? Y esta luego vuelve. Nuestra mente está preparada para manipular nuestras emociones, las más puras y las más oscuras.
Me atrevería a pensar que nuestras creencias varían con el paso del tiempo, lo que nos inculcaron y lo que nosotros mismos creamos con el tiempo. Podemos adorar un Dios, podemos mantener nuestras esperanzas en algo que no conocemos y no vemos, como dicen la fé mueve montañas. Pero para mi lo más importante es no perder la fe en nosotros mismos.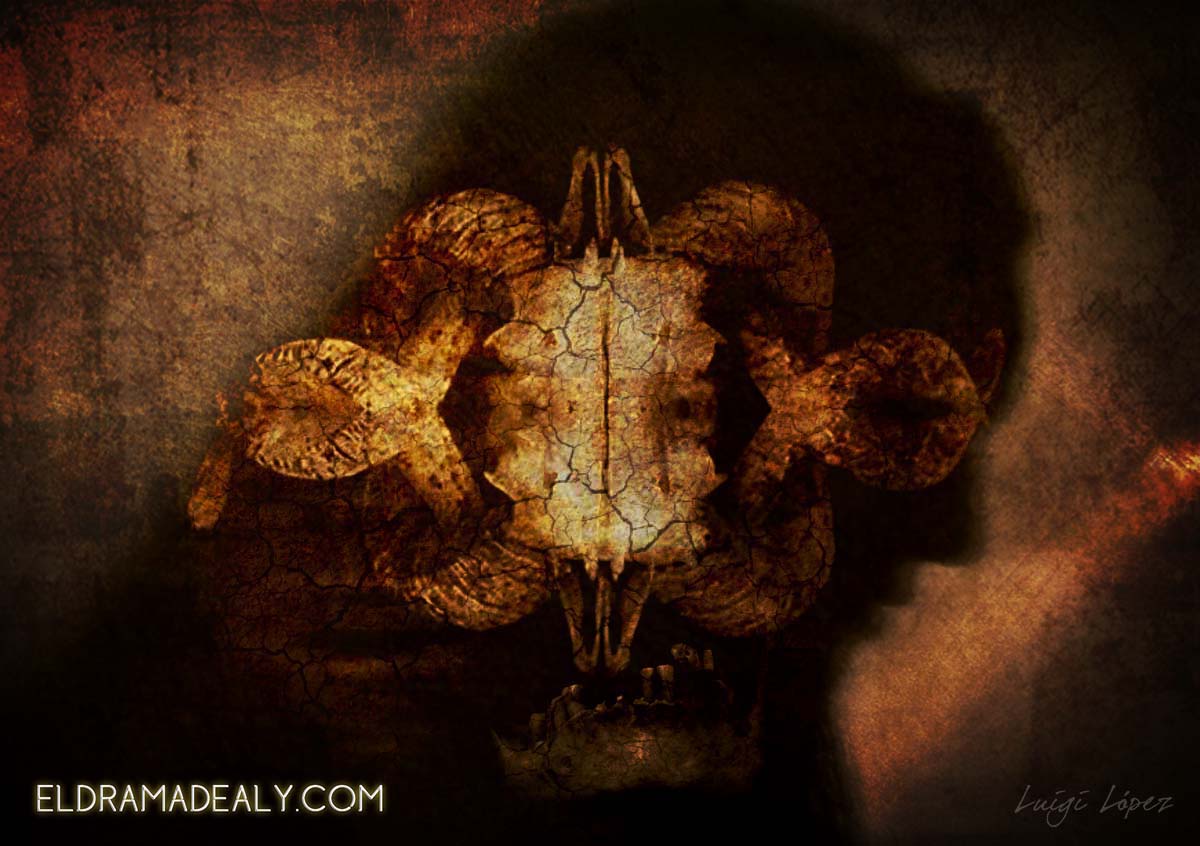 Click here to see the series Delusory Gods
Recruiter of Souls
At the beginning is seems easy, it seen palpable, that's when you can hardly sleep. Take charge of your words, take care of your actions, there is no way to go back. The chosen ones are all around us, thousands of souls are lost in deep shadows, it's a double-edged sword every day.
Be careful when they need you, Let them in or stay out, it's all your decision.
Just another Midnight Horror Tale.
En un principio parece fácil, parece palpable, es ahí cuando cuesta tanto dormir. Hazte cargo de tus palabras, cuida tus acciones, no hay manera de volver. Los elegidos están a nuestro alrededor, miles de almas perdidas en la profundidad de la oscuridad, es una navaja de doble filo todos los días.
Ten cuidado cuando te necesiten, déjalos entrar o mantente fuera, es tu desicion.
Tan solo otra historia de terror.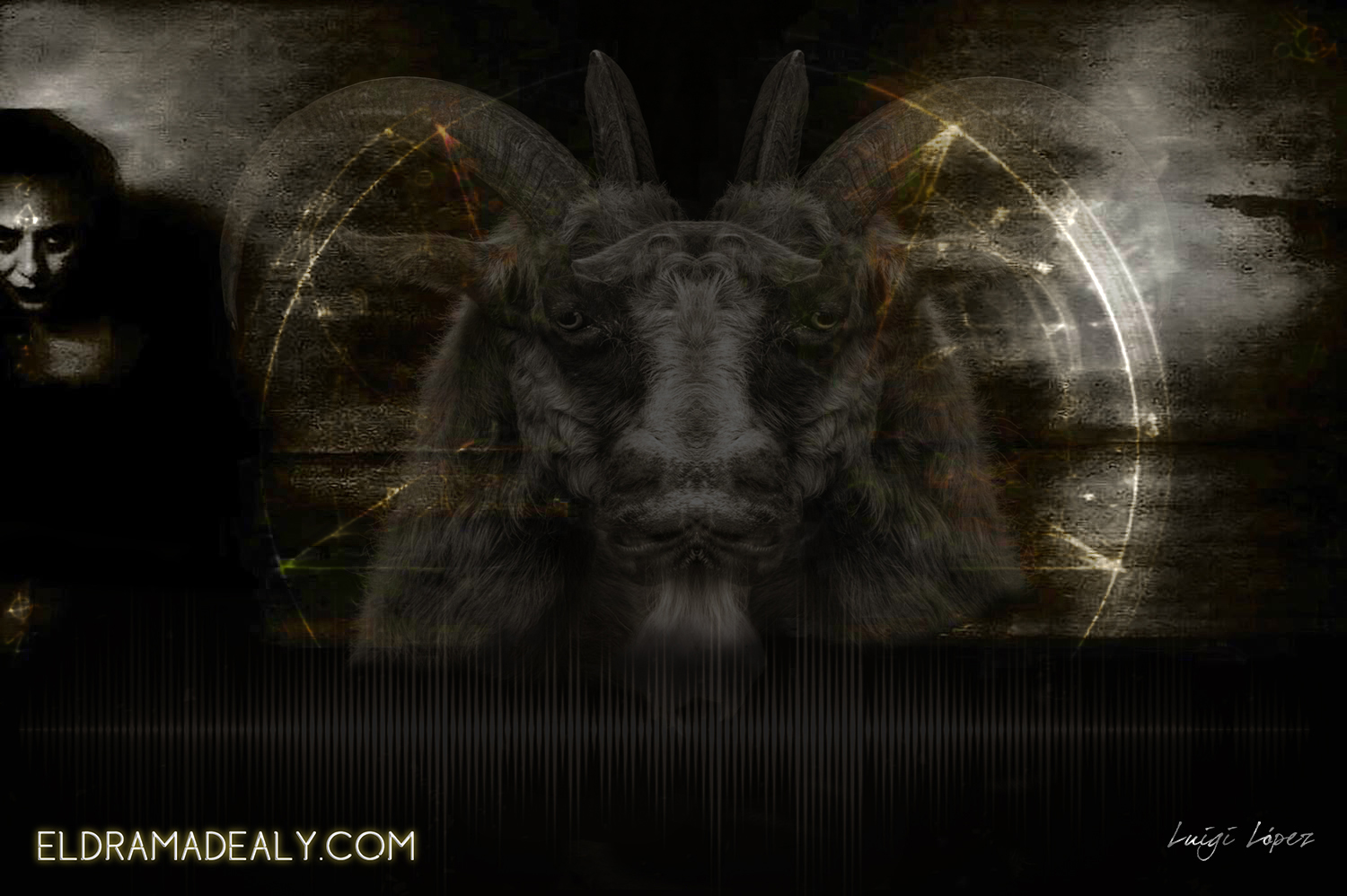 Click aquí para ver toda la serie Recruiter of Souls
Midnight Horror Tales
¿Quién no recuerda haber escuchado aquellos relatos que te obligaban a meter la cabeza dentro de las sábanas para poder dormir? Recuerdo con nostalgia aquellos tiempos, pues cuando uno crece los miedos cambian, son más reales y ya no se extinguen con tan solo prender una luz.
En esta serie me doy la oportunidad de viajar al pasado y recrear esas imágenes que tanto marcaban mis noches. Espero la disfruten.
Who doesn't remember listening to those scary stories that made you bury your head under the sheets or sleep with the lights on? I remember dearly those times because when you grow up, those scary stories become more real and they don't go away just by switching the light on.
In this series, I give myself the opportunity to travel back in time and recreate those images that remained imbedded in my memory. I hope you like it.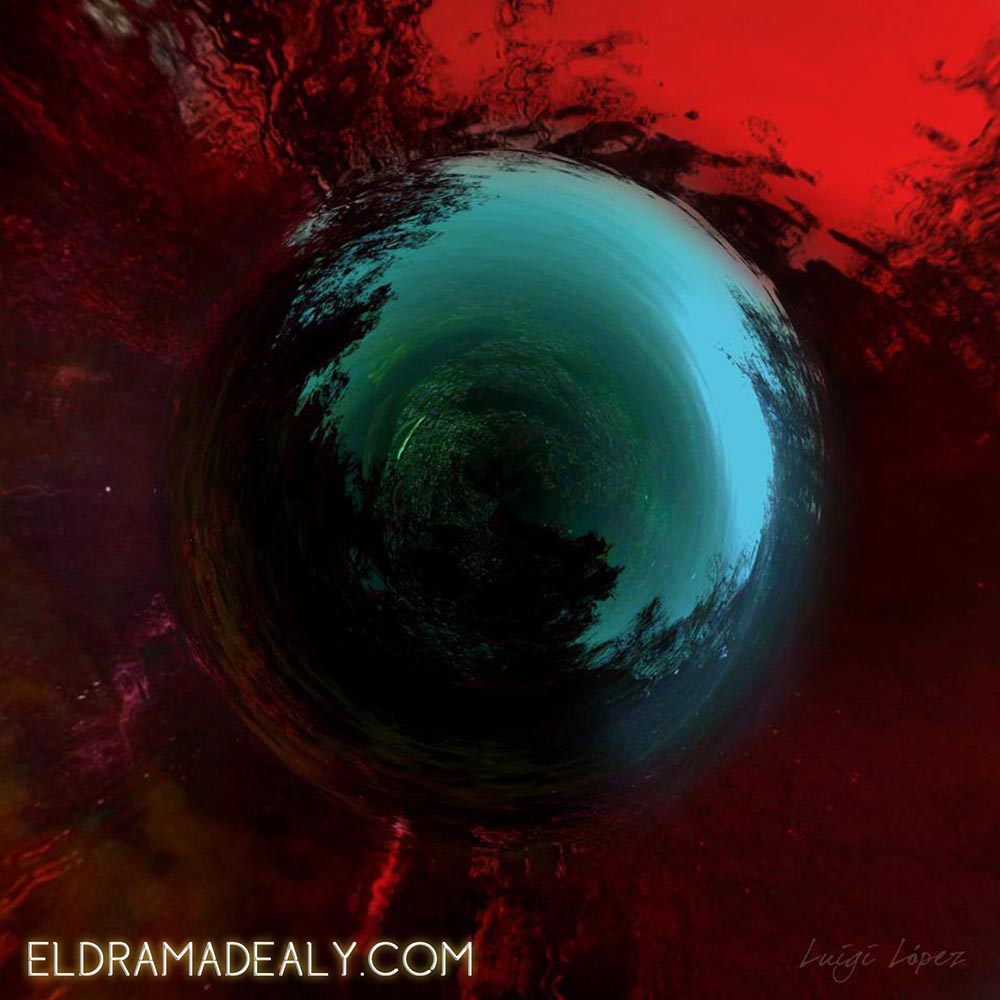 Modifying and Duplicating Spaces – February, 2017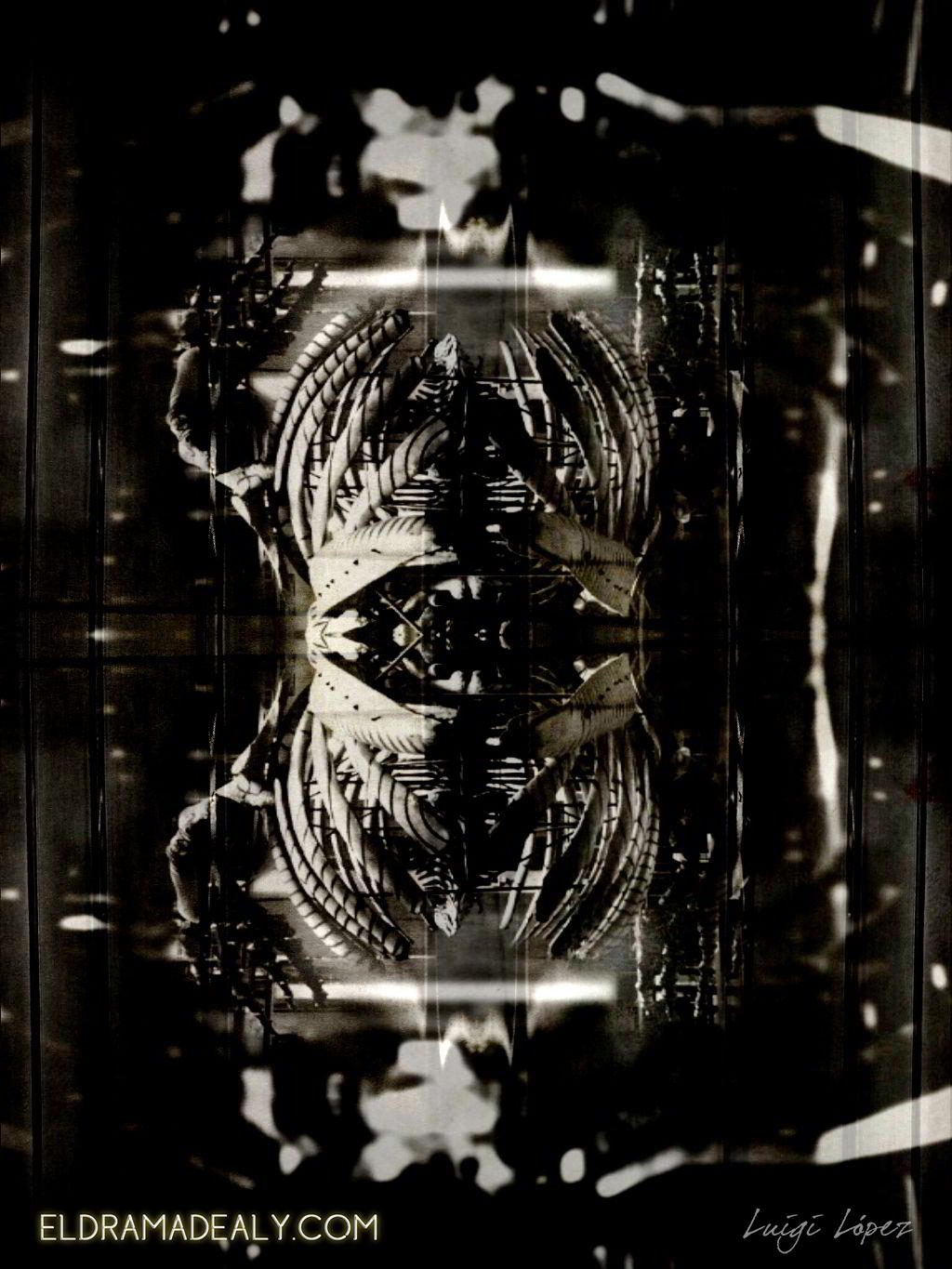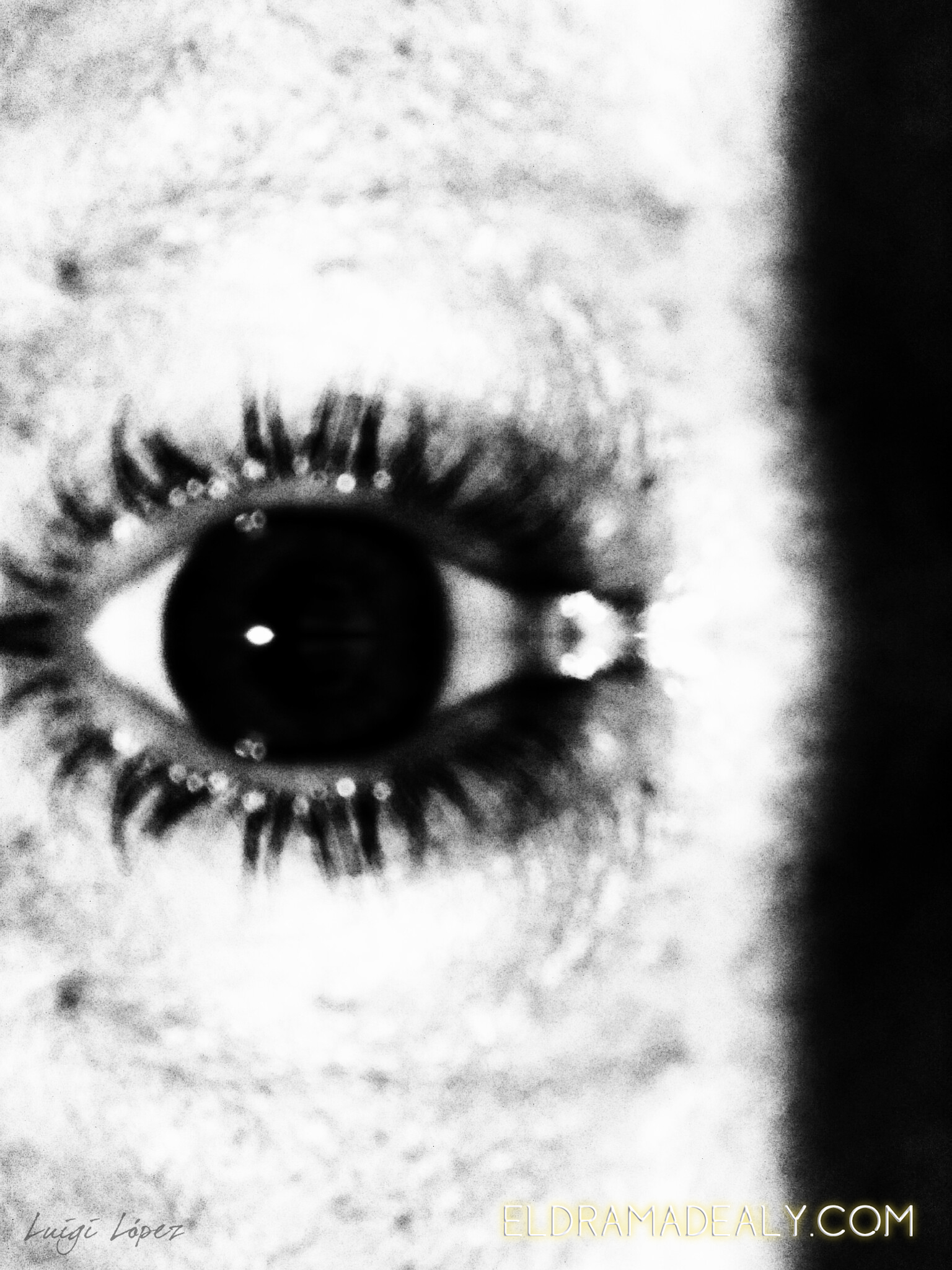 "Evocación" ~ "Evocation" Series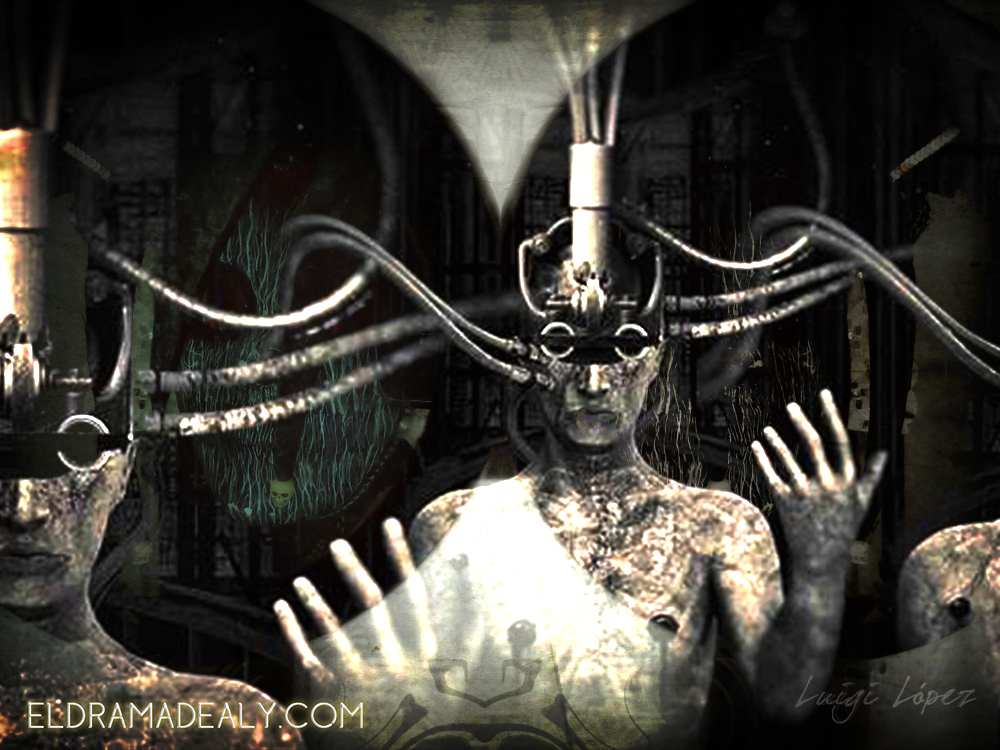 Hide and Seek Series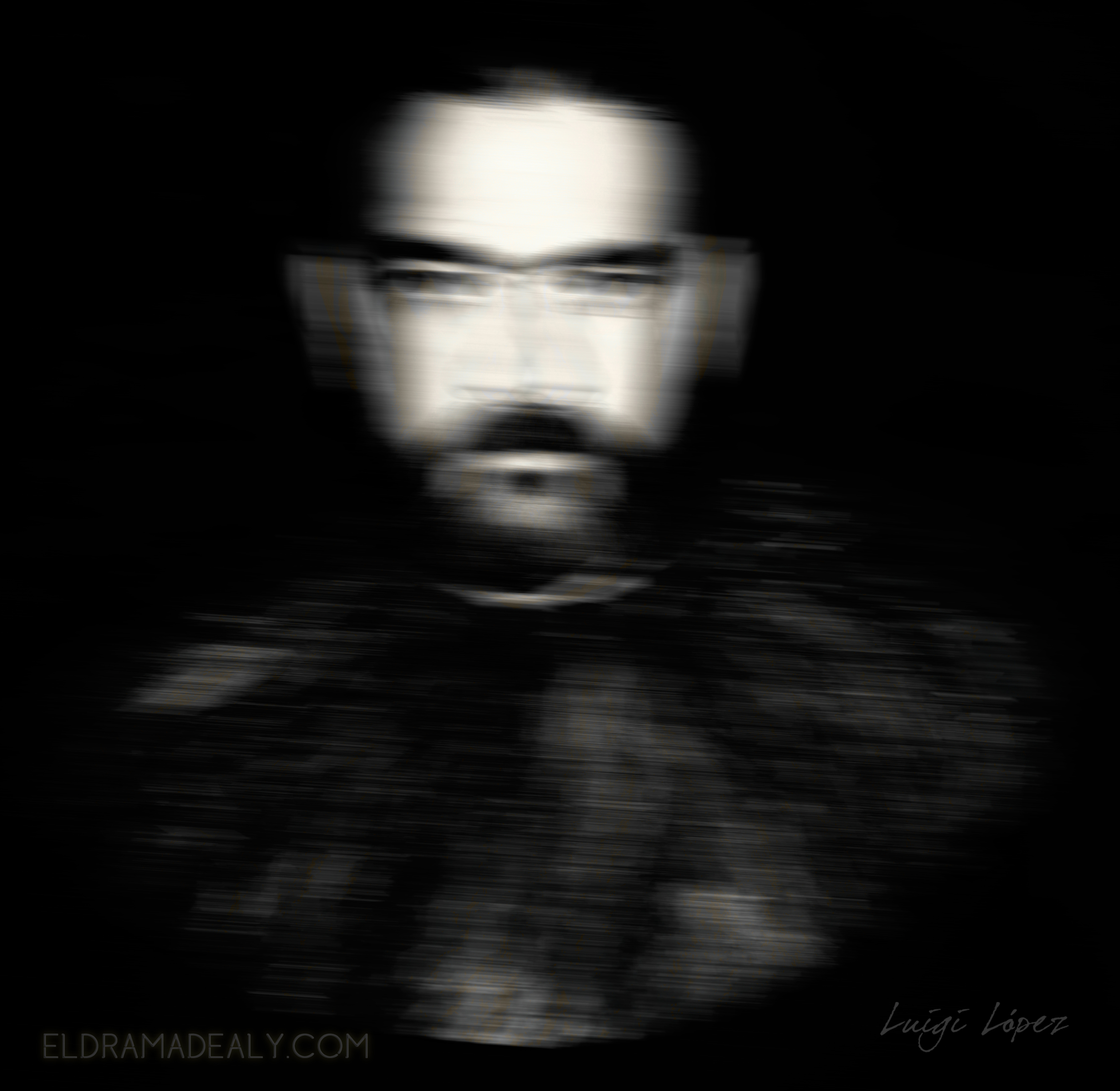 Biografía de Luigi Density
(Luigi López utiliza el seudónimo de Luigi Density para realizar y presentar algunos trabajos).
Luis Gustavo López Rivera (Luigi) nació  en la Ciudad de México en el año de 1971 donde estudió la carrera de Diseño Industrial.
A la edad de 18 años formó parte del grupo musical: "Psicodencia", en el cual se desempeñó como guitarrista de la banda en las décadas 80´s y 90´s dentro de la escena del punk mexicano.  Recientemente formó parte del grupo Omniblues donde participó en percusiones y guitarra,  teniendo un papel destacado dentro de la banda.
Actualmente trabaja en la compañía Normandía donde el diseño industrial forma parte de esta empresa. Desarrolla diseños para stands, muebles, displays y puntos de venta, implementado procesos de producción a corto plazo.
Se inició en la fotografía de forma tardía, logrando buenos resultados, descubriendo que su inquietud por las formas, líneas y texturas lo conducían a experimentar diferentes técnicas lo que creó una nueva pasión en él.
Comenzó a adentrarse en el arte visual, manipulando fotografías  y videos con programas de edición digital, comprometiéndose como autodidacta y experimentador de la forma, el color y la textura. Actualmente Luigi reside en la Ciudad de México, donde creó ML Studio junto con su esposa Magaly.
Visítame en EyeEm: https://www.eyeem.com/u/magalyavila
If you liked this page, follow us on Facebook, like us, and give us your comments. Your comments make us grow, thank you.
Si te gustó esta página, síguenos en Facebook, dános un like y tus comentarios. Tus comentarios nos hacen crecer, gracias.