Un escaparate de manifestaciones artísticas, ideas y creaciones digitales para todo el mundo. Arte visual
A showcase of artistic manifestations, ideas and digital creations for everyone. Visual Art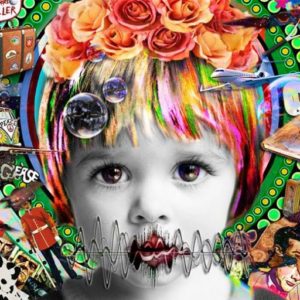 Cuando uno promueve y comparte emociones refugiándose en el extenso canal que nos brinda el arte, logra descubrir ciertas vertientes emocionales que la cotidianidad mantiene por momentos aislados, quizás algo adormilados, algo anestesiados. Existen muchas páginas entregando cobijo artístico y decidimos sumarnos con este proyecto. En este espacio, nuestro objetivo principal es poder entregarte parte de nuestras emociones, todo lo que el tiempo nos ha enseñado y las herramientas que hemos logrado obtener en la búsqueda de nosotros mismos dentro de nuestro compromiso con el arte.
Somos un equipo con muchas variantes, cada uno aporta desde su verdad y su gran pasión. No nos manejamos bajo ninguna careta y decidimos mostrarnos tal y como somos.  A ti que nos estas dando la oportunidad de leernos te damos la bienvenida y esperamos lograr capturar y mantener tu atención.  Este es un espacio que suma artistas y estamos en la búsqueda constante de encontrar nuevos aliados.
Gracias por darnos la oportunidad de mostrarte nuestro trabajo, gracias por estar hoy aquí. ¡BIENVENIDOS!
~ ~ ~
When one disseminates and shares emotions, taking shelter in the vast channel that art offers, one accomplishes to unveil an emotional stream that the day-to-day had detached, maybe kept in a dormant state, like under anesthesia. There are many sites that deliver this artistic screen, and we decided to join them in this venture. In this space, our main object is to give you part of our emotions, everything that time has shown us and the tools that we have acquired in the search of ourselves within the realm of art.
We are a team with lots of variants, each one contributes from within their trueness and their great passion. Our team does not hide behind any mask and is committed to show exactly who they are. To you, that give us the opportunity to see us and read us, we extend a warm welcome and we hope to be able to catch your attention. This is a space formed by artists and we are in constant search to find new allies.
Thank you for giving us the opportunity to show you our work, thank you for being here.
Conoce a nuestros colaboradores / Meet our collaborators
Video para conmemorar la inauguración de "El Drama de Aly" 18 de enero 2017. Vídeo realizado en colaboración por Magaly Avila y Luigi López.

If you liked this page, follow us on Facebook, like us, and give us your comments. Your comments make us grow, thank you.
Si te gustó esta página, síguenos en Facebook, dános un like y tus comentarios. Tus comentarios nos hacen crecer, gracias.