Mark McGee
Worlds with a certain style
Inside Out and Upside Down
....I'm always curious to see what the photos I take will look like inside out and upside down. Both, really. When I'm out walking, I may see a tangle of bicycles, or the way light from a restaurant plays on a sidewalk at night. Things that may seem random. Later, I manipulate the images. Sometimes strange shapes appear. Even faces. It's fun. There are possibilities for mayhem in the simplest objects and scenes, so I take the pictures as I go. I never know.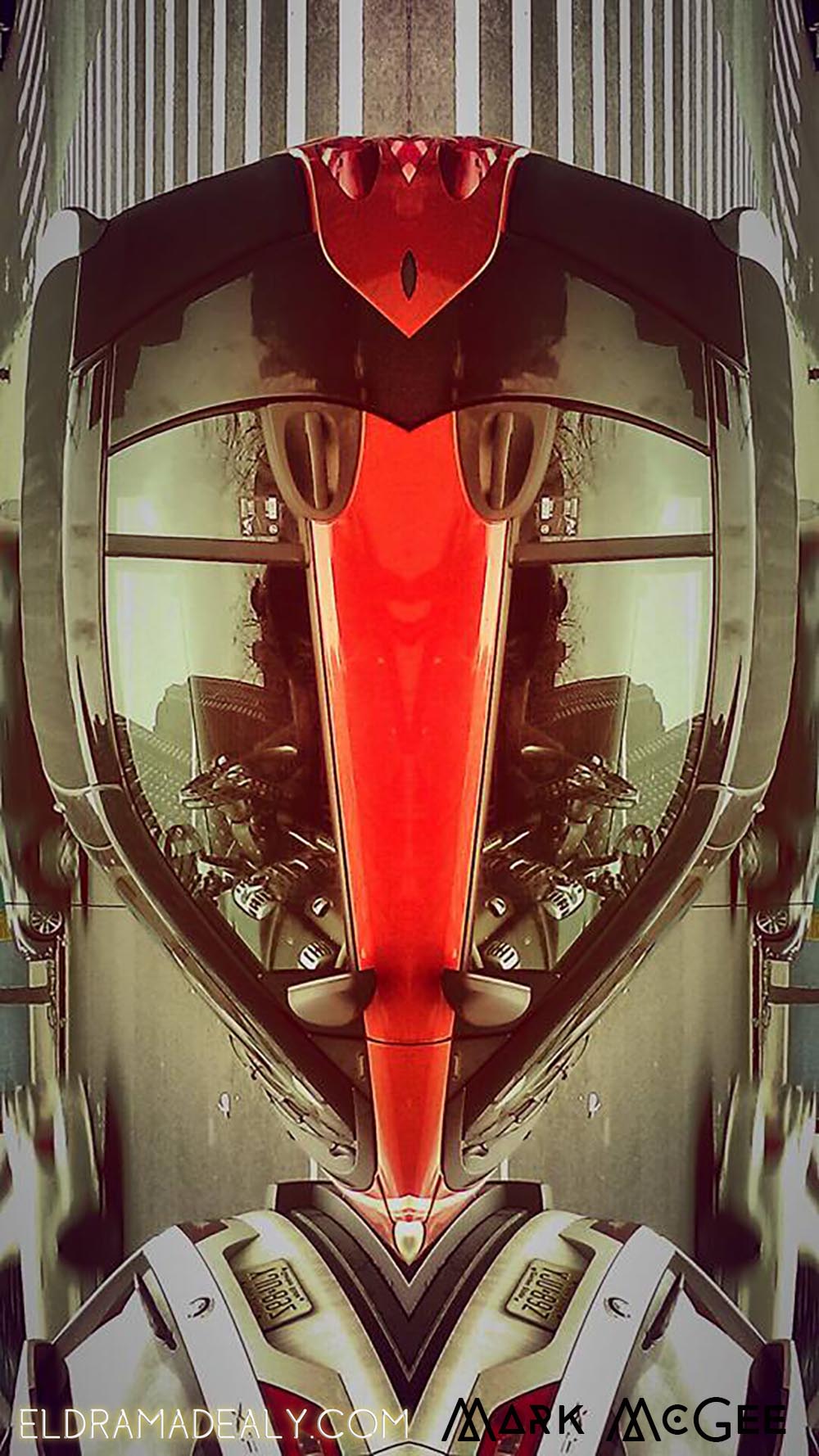 Click here to see the full series / Click aquí para ver toda la serie
Mark McGee, March, 2017
El Drama de Aly is simply Fantastic. Surrealism. Brilliant early 20th Century cinema stills. Always terrific photography. Great art. I'm always happy to check in and see what's new, or old, and out of this World. I'm thrilled to be profiled, and a bit humbled to be included in their universe. Thank you Very much, and Rock On.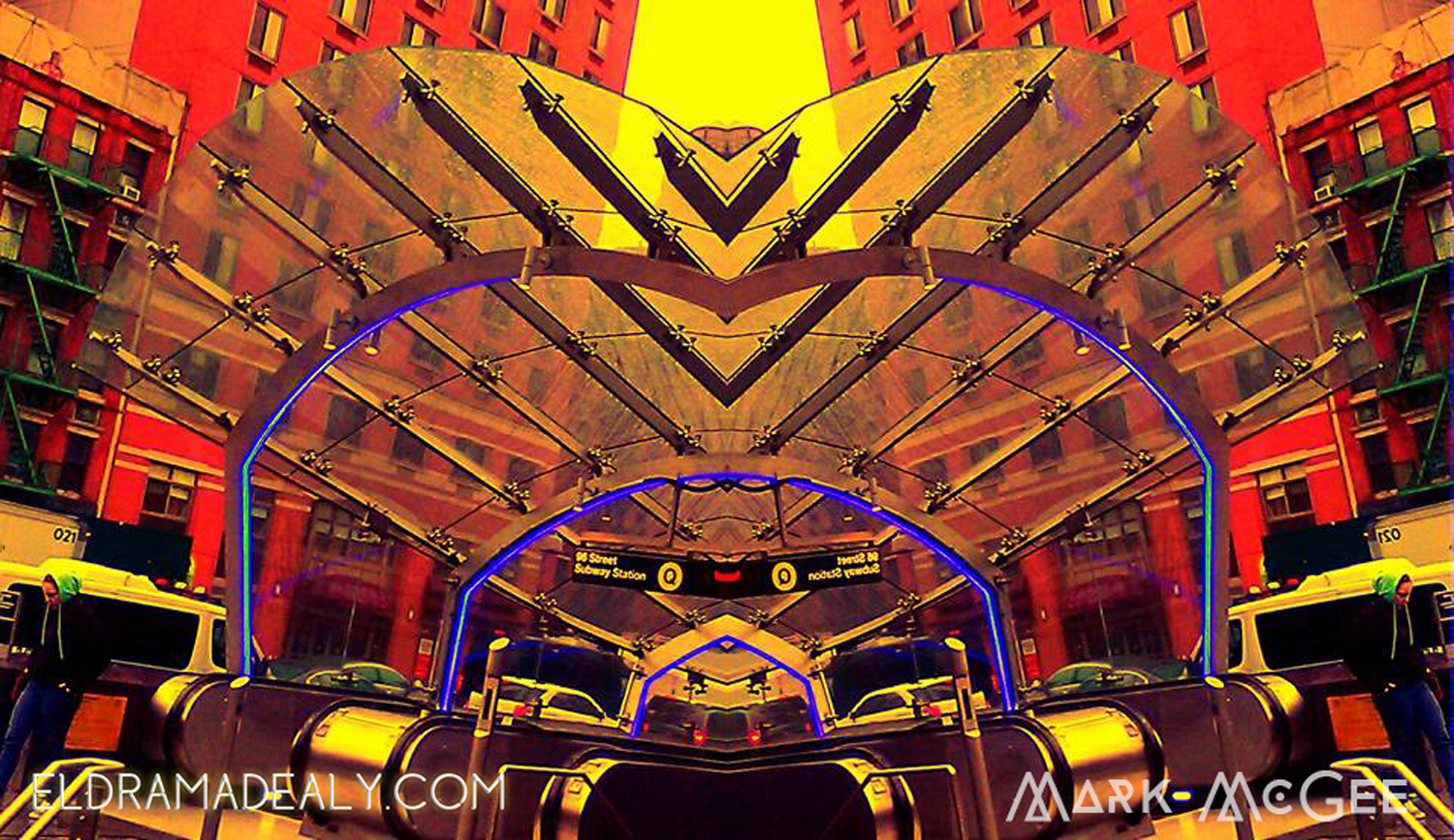 Mark McGee, Variations on Photo Manipulation
---
About Mark Mcgee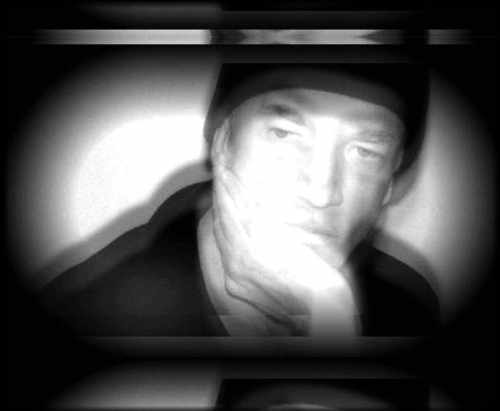 .....There was this kid, once. He drew in his Mom's LOOK magazines and drove her crazy with it. He would sit in the back yard and construct cities out of junk, naming them and giving those cities populations and census statistics, like what he would see in an almanac. That kid was me, of course. I suppose I was always attempting to construct worlds. I still do, really. Worlds based on Glam and Post Punk. The look of silent films, and cinema in general. Worlds with a certain style......Surrealism....Pop Art..........New York seems to be a perfect environment for me. I roam it, absorbing what I see and hear. Taking photos and writing down my ideas, often while riding city buses. Riding buses Looking for inspiration, which really isn't hard to find here. It's what I love doing, most. Art, music and writing. Building something I can't really name yet. It's all ongoing and transitional......Aiming for that glittering thing in the distance.......
Mark McGee
See more from Mark McGee: / Ve más de Mark McGee:
If you liked this page, follow us on Facebook, like us, and give us your comments. Your comments make us grow, thank you.
Si te gustó esta página, síguenos en Facebook, dános un like y tus comentarios. Tus comentarios nos hacen crecer, gracias.