click imagenes para agrandar / click images to enlarge them
–Estoy cosiendo un paño sagrado, con retales viejos y telas nuevas.
Terciopelos brillantes y gasas rotas.
Enredaderas de hilos de plata y alhambre.
La aguja hilvana con piel, cae una gota de sangre, se seca.
Se expande abriendo caminos.
Giro y giro y el paño crece.
La aguja traspasa la piel, desgarro de algún trozo de víscera,
que se acomoda caliente y viva, y late en mi tela.
Estoy cosiendo un paño sagrado, con memorias y certezas.
Un abrigo para cuando los momentos perdidos y los fantasmas vengan.
Un escondite de roca y mar en lo profundo.
Un encaje grueso y vasto que con el fondo del mar me confunda.–
Mar Cantón — en Sevilla
---
Muertita
No necesito cabeza, ¿para qué?
Nunca hizo falta
y menos ahora que estoy muertita.
Sólo servía mi cuerpo
que iba diciendo "soy mujer".
Y así reposa,
descabezado el pobre.
Los gusanos se comen mi corazón.
Podrido. Roto.
(Pero ya no lo noto).
[…a tantas mujeres rotas…]
© Mar Cantón, Diciembre 2016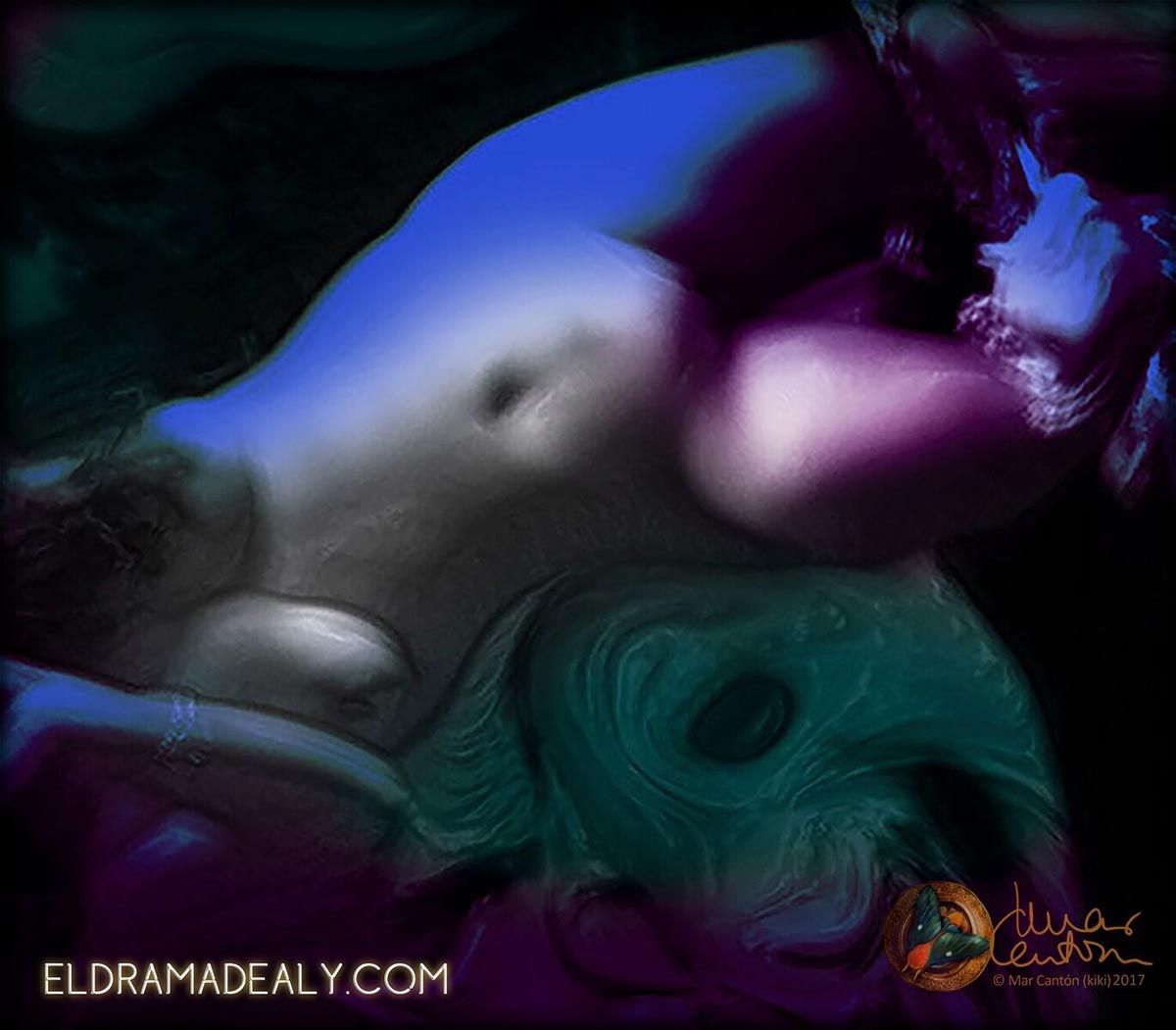 "On my body" 02 - "That woman" - © Mar canton (To heartbreak, to life) Inspired by "With ten years less", a song by Silvio Rodriguez). Without date.
"Sobre mi cuerpo" 02 - "Esa mujer" - © Mar cantón (Al desamor, a la vida). Inspirado en "Con diez años de menos", una canción de Silvio Rodríguez). Sin fecha.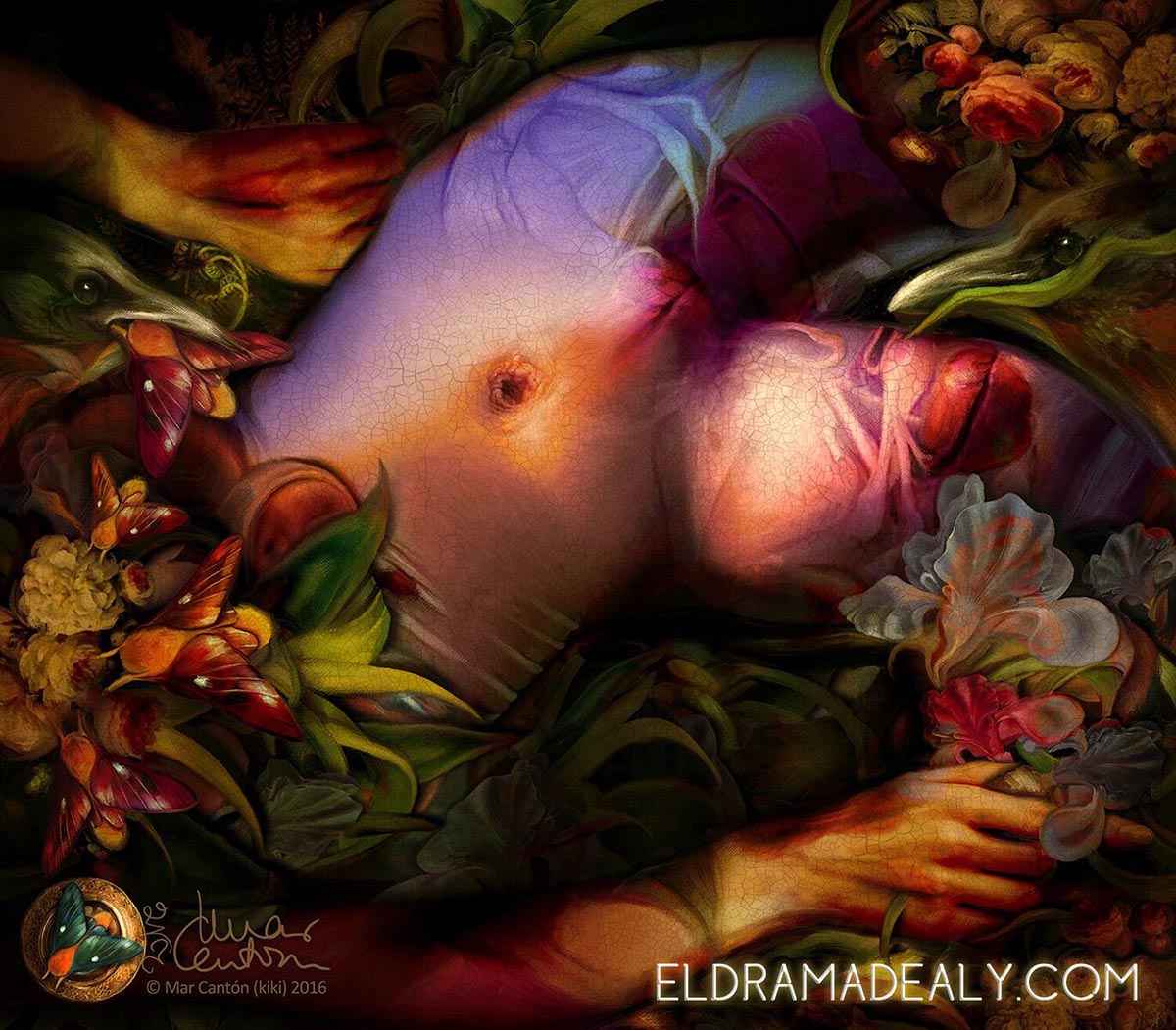 If you liked this page, follow us on Facebook, like us, and give us your comments. Your comments make us grow, thank you.
Si te gustó esta página, síguenos en Facebook, dános un like y tus comentarios. Tus comentarios nos hacen crecer, gracias.